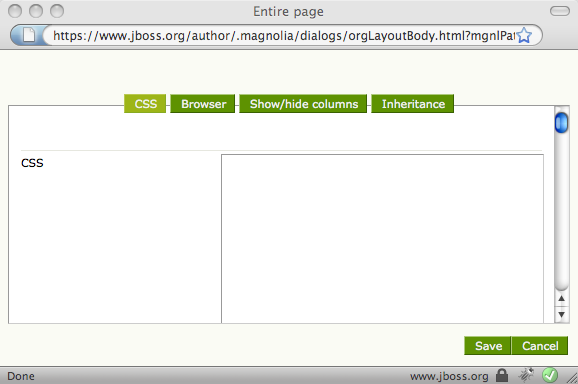 Style
The style of a page is initially determined by its template which specifies the CSS to include. If necessary this can be overridden by clicking on the 'Edit layout' button on the top red bar.
In the CSS tab of the configuration dialog that appears you can then enter values to override the template defaults.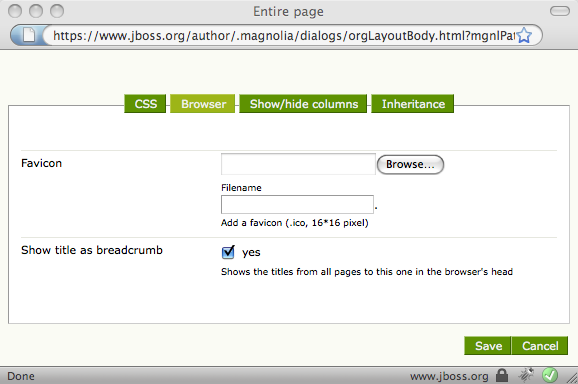 Browser Favicon
You can also set the favicon to use in the browser address bar using the 'Browser' tab of the configuration dialog.
The favicon will be inherited by subpages until you override it with a different value.
The 'Show title as breadcrumb' checkbox allows you to change the browser window title from its normal value (set in AdminCentral) to a breadcrumb.
Currently the 'Show title as breadcrumb' feature does not work.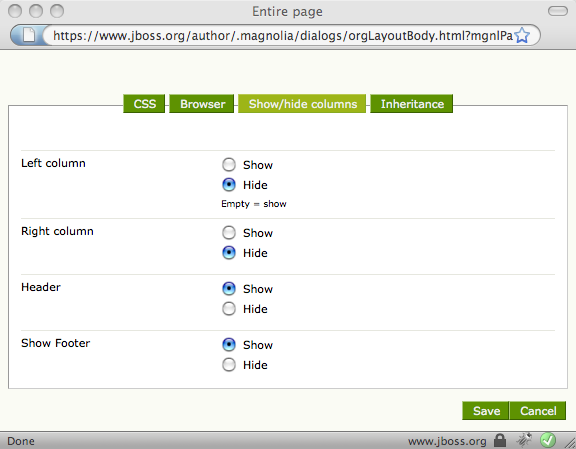 Layout
The Project Page template contains 3 rows; header, body, and footer with the body containing 3 columns; left, centre, and right.
The centre column in the body is always visible but you have the option to show/hide the others if necessary. This is done in the 'Show/hide columns' tab.
By default the Project Page template hides the left and right columns.