2013 JBoss Community Recognition Award Winners Announced!
The votes have been counted, and so we are very pleased to announce the newly inducted JBoss Community Leaders:
Bug Fixes - Esteban Aliverti
Community Leadership - Bartosz Majsak


Documentation -

John Ament

Issue/JIRA -

Michal Matloka

New Features -

Jakub Narloch

Wiki -

Sergey Morenets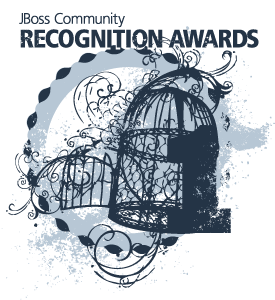 Please join us in congratulating these community leaders, and thanking them for their contributions. You can click here to learn more about them, what they have been working on and the tough field of fantastic nominees that you, the community, had to sort through to cast your votes.
Thanks to all who participated!