JBoss Speakers at Devoxx
JBoss speakers will be speaking at various sessions, panels and BOFs at Devoxx this year. Here is a list of our speakers so you don't miss out on their cool talks.
Arun Gupta
Arun Gupta is Director of Developer Advocacy at Red Hat and focuses on JBoss Middleware. A founding member of the Java EE team at Sun Microsystems, he led a cross-functional team at Oracle to drive the global launch of the Java EE 7 platform through strategy, planning, and execution of content, marketing campaigns, and program. Arun has extensive speaking experience in ~40 countries on myriad topics and is a JavaOne Rockstar. He also founded the Devoxx4Kids chapter in the USA and continues to promoting technology education amongst kids. An author of a best-selling book, an avid runner, a globe trotter, a Java Champion, JUG leader, he is easily accessible at @arungupta.
---
Xavier Coulon
Xavier Coulon has been a Java developer for several years, and since he joined JBoss back in late 2011, he has been working on the OpenShift, JAX-RS and LiveReload components of JBoss Tools and JBoss Developer Studio. More recently, he also discovered the magic of Awestruct to write static websites with the freedom of lightweight markup languages.
---
Corinne Krych
Dev for over 15 years (when you like it you don't really count), I never go too far from coding. Open minded and curious, I like to try new stuff and chat about it; Polyglot by heart (going beyond the JVM) and addicted to clean code, I like to share and exchange ideas in local user groups or conferences. Those days, mobile is my playground, AeroGear my open source family. iOS is my platform by heart as my commits will tell.
---
Emmanuel Bernard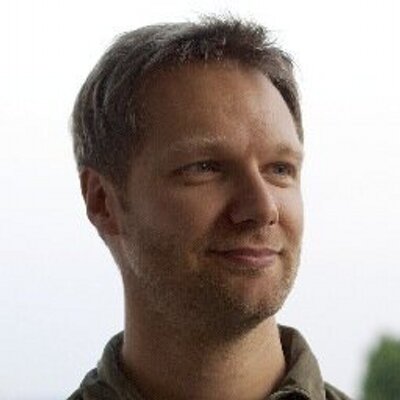 Emmanuel Bernard is data platform architect for the JBoss portfolio at Red Hat. He oversees data related projects and in particular the Hibernate portfolio where he came from.
Emmanuel has lead the JPA implementation of Hibernate ORM, founded and lead Hibernate Search, Hibernate Validator. His latest project endeavour is Hibernate OGM but he also contributes to Ceylon, Awestruct and a few other projects in his spare time.
Emmanuel is a member of the JPA 2.1 expert group and the spec lead of Bean Validation. He is also founder and co-host of two podcasts: JBoss Community Asylum and Les Cast Codeurs Podcast.
---
Koen Aers
Koen is has a long track record working on the JBoss Tools project. He currently is responsible for the Eclipse integration of both the JBoss Forge project and the Hibernate Tools projects. Before that he was responsible for the Eclipse support and the different workflow editors of the jBPM project. Koen graduated as a Civil Engineer from the Belgian Royal Military Academy and obtained an additional Master's Degree in Information Technology at the Brussels Free University. Before joining JBoss and Red Hat, he worked respectively in the IT department of the Belgian Army and as a software consultant. Koen is a regular speaker at public events and conferences.
---
Antoine Sabot-Durand
IT consultant since 1996, Java developer since 2000 and Senior software Engineer at Red Hat since 2013, Antoine is CDI spec lead and in charge of CDI eco-system development and advocacy. He's also tech lead on Agorava, a CDI framework helping social media consuming. Before that he worked as consultant and architect for a lot of customer in Bank, Insurance, public transport or Automotive. Antoine often fly from his paris home to meet the community by speaking at Devoxx, Java One, or various Jugs. He's also known to be a serial twitter on this topics. You can follow him on @antoine_sd. When not writing specification, coding, twitting or giving talk, Antoine likes spending time with his wife and 3 children.
---
Dimitris Andreadis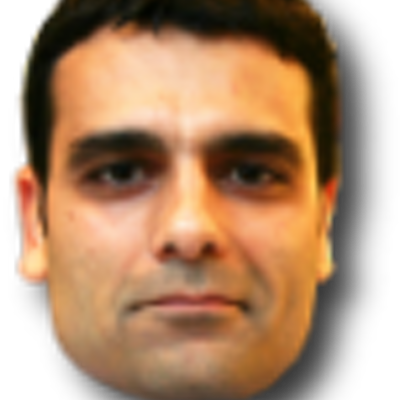 Dimitris is the Engineering Manager of the WildFly / JBoss Enterprise Application Server team at Red Hat. He served as the JBoss AS project lead for several years and he has been a JBoss addict and contributor from the early start-up days. He worked previously at Intracom and Motorola in the areas of NMS/OSS, designing reusable frameworks and distributed systems. Dimitris studied computer science at the Technological Educational Institute of Athens and received an M.Sc. by research from University College Dublin, Ireland.
---
Mike Piech
Mike Piech is General Manager of the JBoss Middleware business unit at Red Hat. Prior to Red Hat, Mike was Vice President of Product Marketing at Magnet Systems, where he developed Magnet's platform messaging and open source strategy. Before Magnet, Mike was Vice President of Product Management and Marketing at Engine Yard, following five years at Oracle and BEA with product responsibility for Java, WebLogic, Exalogic, GlassFish, Coherence, Tuxedo, and developer tools. Before BEA Mike ran product management at Dorado (acquired by First American CoreLogic), a SaaS solution for mortgage banking. Mike began his career at Sun Microsystems in engineering roles in areas ranging from MPEG video coding to development tools before moving to product marketing for Enterprise Java. Mike holds an MBA from INSEAD, a B.S. in computer science from MIT, and patents for user interface work done at Dorado and Sun.
---
Kenneth Peeples
JBoss Technology Evangelist for Red Hat JBoss Middleware for Fuse Service Works and Data Virtualization. Prior Red Hat Architect/Proj­ect Manager in Cloud/Mobile/S­OA with Security Focus for Government Agencies.
---
Eric Shabell
JBoss Technology Evangelist, traveller, storyteller, baseball fan (@RedSoxLife.com), and cyclist (@RedHatCycling), but not always in that order...
---
Josef Cacek
Java developer, hobby runner, organ player, happy father, Red Hatter
---
Markus Eisele
father, dreamer, doer. living for solutions.